WELCOME TO DESERT CAMPS BOOKING IN JAISALMER
Room Camp and Desert Safari
spend your Holidays in Desert
Deluxe Tent
Our Super Deluxe Tender is tailored to suit guest's demand for a comfortable narrative modern luxury
Deluxe Cottage
A one night stay at our deluxe cottages here gives you an exclusive experience of Jaisalmer lifestyle and nature .
Camel Safari
If you have come for Jaisalmer visit, then you must definitely do Camel Safari to experience the desert of Jaisalmer.
Jeep Safari
If you want to experience the thrilling and adventurous of Jaisalmer Thar Desert, then you must do Jeep Safari.
OUR FACILITES AND ACTIVITY IN DESERT CAMP
Camp Fire
A bonfire is lit in Jaisalmer camp when it is winter which is an attraction in itself.

Open Air Restaurant
Our camp has an open air restaurant for visiting guests where visiting guests can enjoy a meal with their families in pure air and under the stars.
Cultural Programs
We at our camp are performing folk dances related to Rajasthani culture and with unmatched desert experiences.
Luxurious Rooms
In Jaisalmer camp, 20 luxury sweet tents and 15 superior luxury sweet tents are provided to the visiting guests.
Free Wi-Fi
Free WiFi facility is provided to the guest visiting our camp so that they can enjoy internet service.

Power Backup
We at the luxury camp in the sand dunes of Jaisalmer offers candle lighting as well as 24-hour power backup facility for the guests.
Attached Toilet
The Jaisalmer camp is provided with desert tents with an attached toilet and bathroom facility, which has hot and cold water facilities.
24 Hours Room Service
Best service is provided 24 hours by the trained staff at Jaisalmer Camp.

Kalbeliya Dance
Kalbelia dance which is a special form of folk dance in Jaisalmer is performed in our camp through experienced dancers.
Rest Chairs
our desert camp jaisalmer along with the luxurious accmmondation resting chair are also provided .
Doctor on Call
In Jaisalmer Camp if any guest has any health problem, then oncall doctor's service is provided here.
Laundry Service
Desert Camp Jaisalmer provides laundry facilities on daily basis as per the requirement of the guest.
OUR BEST PACKAGES FOR VISIT IN JAISALMER DUNES
ODC DESERT PACKAGE
Traditional Welcome and Tikka Dastur
Evening Tea Coffee Snacks
Dj Group Dance
Rajasthani Dance
Dinner
All in One Package
Check In Camp
Traditional Welcome and tikka Dastur
Evening Camel Safari
Jeep Safari
Sunset view on dunes after sunset come back to camp
Evening Tea coffee snacks
Live culture program from kalbelia and langas
Dj Group dance
Rajasthani Dance
Night stay 1 desert tent with attached bathroom
24 hours runing water
Bed Tea
Morning Breakfast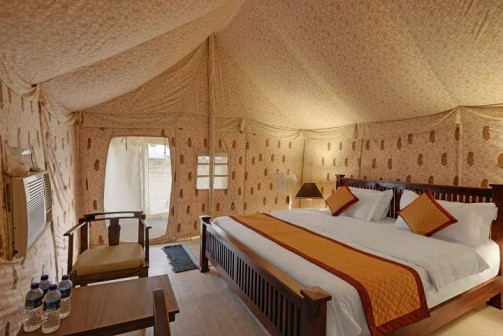 Normal Package
Check In Camp
Traditional Welcome and tikka dastur
Evening Tea coffee snacks
Live culture program from kalbelia dance
Dj Group dance
Rajasthani Dance
Night Stay 1 desert camp tent with attached bathroom
24 hours runing water
Bed Tea
Morning Breakfast
Mobile Camping package
Easy to set up anywhere
They are Comfortable
It includes a common washroom
Comfortable mattresses and where blankets available
FAQs :- About Desert Camp Jaisalmer