Taxi Service In Ajmer
Book Car Rental In Ajmer
It Is very Easy To Book Taxi Service In Arya Cab
Arya Cabs is providing taxi service in Ajmer since 2009. We provide one side to Ajmer as well as many other cities of Rajasthan and India like Bhilwara, Jaisalmer, Gurugram, Udaipur, Kota, Bikaner, Jodhpur, Pushkar Delhi Agra provide round trip .
Arya cabs can easily book taxi for Udaipur sightseeing and hotel to airport drop and railway station dropping if customer make advance booking few days in advance then they are given discount offer by us customer as per their convenience Innova 7 + 1 Etios 4 +1 , Crysta 7 +1 can book by calling.
Outstation Cabs Rates From Ajmer
CAB - HATCHBACK
FARE STARS – 9.5 ₹ PER KM
Details
Seating Capacity – 4
AC – Yes
Luggage – 2 Bagges
CAB - SEDAN
FARE STARS – 10.5 ₹ PER KM
Details
Seating Capacity – 4
AC – Yes
Luggage – 4 Bagges
Details
Seating Capacity – 6/7
AC – Yes
Luggage – 5/6 Bagges
OUTSTATION TAXI RATES FROM AJMER
| | | | | |
| --- | --- | --- | --- | --- |
| CAB TYPE | RATES PER KM | DRIVER ALC | SEATING | PER DAY RUNNING KM |
| HatchBack | 9.5/KM | 250 | 04 | 250 |
| Sedan | 11/KM | 250 | 04 | 250 |
| SUV | 15/KM | 250 | 06/07 | 250 |
| MOV | 23/KM | 300 | 12/14 | 250 |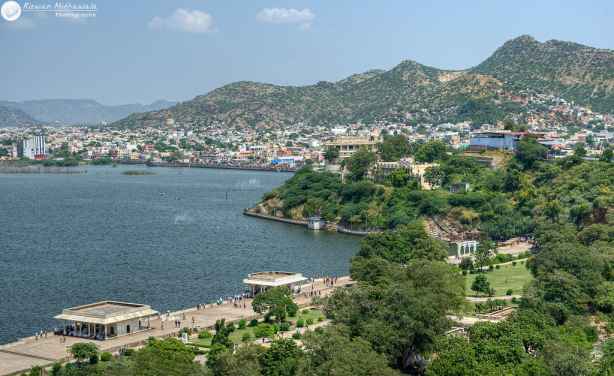 Aana Sagar Lake was built between 1135 and 1150 AD by Prithviraj Chauhan's grandfather Raja Aanaji Chauhan. This lake is a popular lake in Ajmer. It is a type of artificial lake.
Timing:- 6.00 Am to 8.00 Pm
Entry Fees :- 25/ Rs
Boating :- 120 /-Per Person Normol Boating
Speed Boating :- 300 /- Per Person
Ajmer's clock tower was built in 1887 to celebrate the birth anniversary of Queen Victoria. This tower is located in front of Ajmer railway station. It is one of the recognized landmarks of Ajmer.
Timing :- 24 hours open
Entry Fees :- 0/-
The Nareli Jain Temple of Ajmer is a sacred pilgrimage site for Digambar Jains. This temple is famous for its architecture and intricate stone carvings. The temple has a huge idol of Guru Adinath on the first floor. There are 24 small shrines on the top of the hill.
Timing :- 6.30 Am To 7.00 Pm
Entry Ticket :- 0/- Rs
Mayo College was established by Lord Mayo, Viceroy of India in 1869-1872. It was established to provide British standard education to the royal princes and nobles of India. The first student of Mayo College, Maharaja Mangal Singh of Alwar, took admission on 23 October 1875.
Timing :- 9.00 Am To 5.00 Pm
This lake was built in 1982 during the famine relief project, its construction work was done by an Englishman and this lake was named after the engineer Mr. Foy who built it. It is an artificial water body. This lake is located at a distance of 2 kilometers from Ajmer Railway Station.
Timing :- 12.00 Am to 11.59 Pm
Entry Fees :- 0/- Rs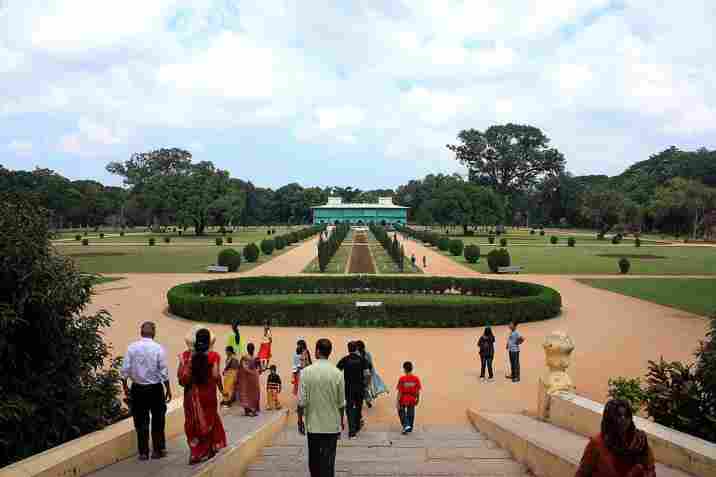 Daulat Bagh is a green and magnificent garden of Ajmer. It was named after Shahjahan Jaane Daulat, later its name was changed to Subhash Bagh. This garden is located on the banks of Ana Sagar. In the middle of the garden, children also enjoy swings and car rides. It is an ideal place for entertainment.
Timing :- 9.00 Am to 5.00 Pm
Entry Fees :- 0/ Rs
Pushkar Lake is located 17 kilometers from Ajmer near Naga Pahad. It is believed that no pilgrimage of Hindu pilgrimages is complete until one takes a bath in the waters of Pushkar. This is India's largest pilgrimage site of Pushkar. It is said that the establishment was done by Lord Brahma. It is said that Lord Brahma was searching for a place to perform Yagya, then a lotus fell from his hand on the earth and Brahma ji decided to do penance at that place, later that place was named as Pushkar.
This museum was established in 1908 by Lord Carson and Sir John Marshall. This museum is located in Akbari Fort and in the past it used to be the residence of Shahzada Salim. The museum is divided into Rajput and Mughal sculptures. The main weapons displayed in the museum are swords, guns, axes, daggers, shields.
Timing :- 9.30Am To 5.30Pm
Entry Fees :- 10/- Rs Per Person
This monument is located on the way from Ajmer to Pushkar. This monument has a marble statue of King Prithviraj Chauhan. It provides an unimaginable view of Ajmer, a historical site built amidst magnificent gardens on the Aravalli hills.
Timing :- 7.00 Am to 9.00 Pm
Entry Fees :- 10/- Rs Per Person
After the death of Moinuddin Chishti, he was considered a great saint. In March 1236 AD, the tomb of Moinuddin Ali became a place of respect. The present day Dargah Sharif remains a popular place of pilgrimage for Sunni Muslims in the Indian subcontinent.
Timing :- 8.00 Am To 8.00 Pm
How Can book Taxi Service in Ajmer?
If you have come to visit Ajmer, then you can easily book a taxi for Ajmer Darshan through Arya Cabs, for booking, the customer can contact us on 9785787745 and apart from this, cab booking can also be done through WhatsApp chatting. For booking a cab, the customer has to provide an ID proof in which his permanent address is written, apart from this, the customer has to pay Rs 500 or 1000 for booking a taxi. On booking, the customer is informed through email message or WhatsApp is sent and complete confirmation of the booking is made in the notice.
Online Taxi Booking In Ajmer With Arya Cab
If you have come to visit Ajmer with your family, then you can enjoy the journey by booking online through Arya Cab Taxi Service. It is very easy to book a taxi on our web portal, you can call us and book a taxi by whatsapp. We provide Innova Crysta 7+1 and Etius, Dizre 4+1 type of cabs for Ajmer tour. In Ajmer side scene, Ana Sagar Lake, Daulat Bagh, Prithvi Raj Smarak, Nareli Jain Temple, Foy Sagar Lake, Government Museum are mainly visited.
Taxi & Cab Service In Ajmer For Outstation 
To meet the requirement of the customers we provide outstation cab service. Customer can also book taxi through Arya cabs for 1 day and 5 days or Rajasthan trip. Minimum car 300 kms per day for outstation travel and ₹200 driver night charge. He has to pay toll tax and parking. According to the customers, we are also given tour packages to meet their needs. In this packing, toll parking driver allowance is included.
Rent For Outstation Cab In Ajmer
One way Taxi
Round Trip 
Taxi For Wedding
Hotel To Railway Station/ Airport Dropping Cab In Ajmer
Sedan Cab :- 800 Rs for Railway Station / 1600 Rs included toll Kishangarh Airport Dropping
Innova Cab :- 1200 Rs For Railway Station / 2200 Rs Included Toll Kishangarh Airport Dropping
Kishangarh Airport To Ajmer Cab Price 
Sedan Cab :- 1700 Rs For Airport pickup and Dropping Ajmer In City.
Innova Cab :- 2400 Rs For Airport Pickup and Dropping Ajmer In City.
FAQs Taxi Service In Ajmer